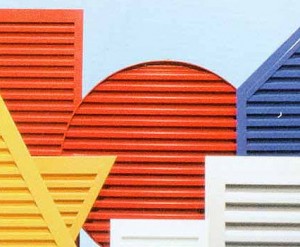 The comprehensive nature and versatilities of the Monmin Aluminium Fixed Louvres has many advantages which provides a cost effective solution to any fixed louvres requirements of the complete building projects from large spans to any variations.
The installation of aluminium fexed louvres is an effective and simple way to protect a building and its occupants against dust and solar radiations.
The interception of direct sun-ray's prevents excessive heat, intensive light spot and room are more evently illuminated.